» Contact the Admin
» Real Money is made online here!


» Donate to St Jude research hospital


» Post your advertising BANNER on my site free.


» FREE GOLD HERE


» GO FUND ME CAMPAIGN

» stop homeless email campaign

Help the Homeless! »
» Inspirational song
---
JESUS IS LORD!!
---
---
HI EVERYONE, MY HELPING-ANGEL.ORG PROJECT IS ABOUT TO START
Please let EVERYONE YOU KNOW Hear about this! A NEW community based organization helping the homeless and hungry in our world!This new non profit organization will be seeking donations also. Please find it in your heart to help!
---
FREE WEB HOSTING FOR YOU
WOW! Where else will YOU get UNLIMITED Web hosting for ALL your websites for ONLY $64YEARLY??CLICK HERE to find out!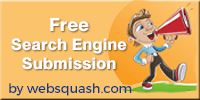 ---
Your Best Resource for a Better Life: Healthy, Wealthy, and Wise
ID number for specials (1454289)
---
Please donate to St Jude.
---
St. Jude's Research Hospital, NEEDS all our help.
---
IF YOU HAVE A HEART,AND BELIEVE HOMELESS SHOULD NOT SUFFER, HELP ME, HELP THEM
Helping-Angel is on a mission !! NO MORE HOMELESS! THEY NEED SHELTER
---
---
---
Gifts For All Occasions At GiftaDoodle.com
---
MASTER FACEBOOK MARKETING IN 7 DAYS!MAKE YOURSELF RICH!
Secrets they DO NOT want you to know!
---
Stop promoting LOW PAYING affiliate sites!
---
---
TILL END OF YEAR
---
---
This site is © Copyright: Edward Fulke 2011-2016, All Rights Reserved
Free, Excellent website templates

---

---
---
This is to page 2 banner advertising
Page 3 will be my music